Two weeks on from a thrilling race at Spa-Francorchamps, the Formula One paddock moves on to historic Monza where the cars are expected to reach the highest speeds seen all year. Those involved in the Formula 1 Gran Premio d'Italia 2014 discuss their prospects…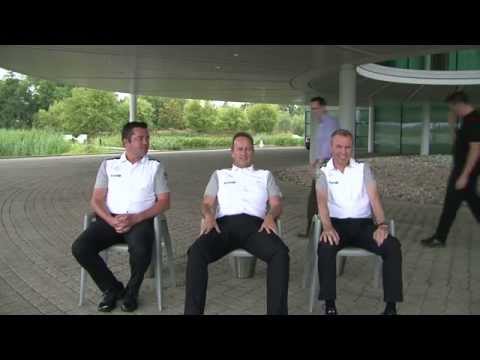 McLaren's Eric Boullier, Racing Director; Jonathan Neale, COO & Acting CEO; and John Allert, Group Brand Director, take part in the #ALSIceBucketChallenge. Looks a bit chilly!
Honda have confirmed they will make their F1 return at next year's Jerez Test, which is likely to be held at the start of February.

While Mercedes have been dominating Formula One racing this year, Honda's preparations for their 2015 F1 return with McLaren have been ramping up behind closed doors. As they enter the final few months of development, we caught up with Honda's motorsport chief Yasuhisa Arai to discuss current progress, the relationship with Woking, and why Honda are confident of a triumphant comeback
It feels as though Formula 1 has rolled through Europe and barely taken its foot off the throttle – apart from the odd new face here or there, nothing seems to have really changed. Is the 2014 season really readying itself for one last European hurrah before the start of that (increasingly lengthy) final drag that leads us to Abu Dhabi, the double-points denouement that Bernie Ecclestone so hopes …