Lotus are confident of breaking back into the top-ten pecking order in next weekend's 2014 Formula 1 Santander British Grand Prix at Silverstone, a track the Enstone team believe will play to the strengths of their E22 car. After apparent progress in Spain and Monaco, Romain Grosjean and team mate Pastor Maldonado struggled last time out in Austria

Lotus setzt seine Hoffnung in das schnelle Streckenlayout und hofft in Silverstone endlich wieder in die Punkte zu fahren.

Romain Grosjean kann das Rennen in Silverstone kaum erwarten. Die zahlreichen Highspeed-Kurven sollten dem Lotus deutlich besser liegen und die Hoffnung steigt.

Lotus-Teamchef Frederico Gastaldi findet für seine beiden Fahrer lobende Worte. In Silverstone soll das passende Ergebnis folgen.
Spielberg proved to be an unhappy hunting ground for Lotus and Red Bull, but two weeks on and both teams enter Silverstone hopeful of fighting their way back up the Formula One pecking order. The two squads discuss their prospects ahead of the 2014 Formula 1 Santander British Grand Prix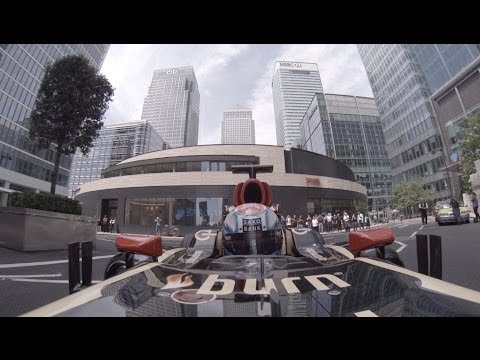 Early Sunday morning, a sleepy Canary Wharf, the upcoming British Grand Prix… We fancied a spin.
Pastor Maldonado says Lotus feels like it is lacking "the tools to defend" when it gets in to strong positions in races this season