Nico Rosberg arrived in Germany having never stood on the podium in his home country – he leaves with his fourth win of the season, an increased lead over Mercedes team mate Lewis Hamilton in the world championship standings, and the honour of becoming the first German driver to win in Germany for a German car and engine manufacturer
Mercedes' Nico Rosberg drove a faultless race at Hockenheim on Sunday afternoon to earn his first career victory on home soil. The German started from pole position and was never headed, whilst behind him Williams' Valtteri Bottas drove superbly to take second place and see off a late charge from the recovering Mercedes of Lewis Hamilton, who started 20th and finished third

Nico Rosberg (Mercedes) a décroché dimanche à Hockenheim sa quatrième…

Mercedes championship leader wins in Hockenheim from pole Valtteri Bottas second but Hamilton third from 20th on gridNico Rosberg won the German Grand Prix with …
Nico Rosberg eased his way to a home victory at the German Grand Prix as his Mercedes team-mate and championship rival Lewis Hamilton toiled through the pack to finish third behind Valtteri Bottas on a dramatic afternoon at Hockenheim

Sans trembler une seule seconde, Nico Rosberg (Mercedes) s'est imposé…

Qualifying crash forces Mercedes to change gearbox Hamilton will start 20th on grid with Nico Rosberg on poleLewis Hamilton will start Sundays German Grand Prix from 20 …




Lewis Hamilton will drop five places on the grid for Sunday's German race after Mercedes decided to change the gearbox on his car because of damage incurred in his qualifying accident at Hockenheim. "The guys are working on the car now to repair everything for the race," said the team
Lewis Hamilton will drop five places on the grid for Sunday's German race after Mercedes decided to change the gearbox on his car because of damage incurred in his qualifying accident at Hockenheim. "The guys are working on the car now to repair everything for the race," said the team
Mercedes' Nico Rosberg had a busy build-up to his and the team's home race. As well as making a factory visit, attending a fan forum and the Mercedes-Benz Classic, the German driver found time to get married, savour his national team winning the football world cup, and survive the much-publicised furore surrounding his helmet design celebrating their triumph
Classic images at the German GP
Mercedes' Lewis Hamilton crashes heavily during the first part of qualifying for the German Grand Prix.
Today at Hockenheim less than 50,000 Formula One fans are expected to turn up to see Nico Rosberg start his and the Mercedes team's home race from pole position. That is 35,000 less than watched the Friday Free Practice sessions at Silverstone two weeks ago. Yesterday, an even more sparse crowd took their places to […]
The high track temperatures of up to 57 degrees Celsius put the emphasis on clean, error-free laps in qualifying at Hockenheim on Saturday, and in the end it was Mercedes' Nico Rosberg who once again came to the fore. But across the garage his team mate Lewis Hamilton had another session to forget as a brake disc failure consigned him to the gravel and 15th on the grid, if indeed he starts from the grid. We take a team-by-team look back on a sizzling day of action in Germany
Lewis Hamilton looks likely to start the German Grand Prix from the pit lane as Mercedes plan to switch the brake material on his car following his qualifying accident


2014 German Grand Prix – Qualifying SUPERSOFT THE QUICKEST TYRE IN HOT QUALIFYING CONDITIONS TWO-STOP STRATEGY MOST LIKELY FOR THE GRAND PRIX RISK OF RAIN SHOWERS WILL AFFECT STRATEGY FOR THE RACE TOMORROW Hockenheim, July 19, 2014 – Mercedes driver Nico Rosberg has claimed pole position for his home grand prix, in track temperatures that were just as hot as those seen yesterday. Valtteri Bottas and Felipe Massa were second and third on the grid for Williams. Bottas and Hamilton were the only drivers to progress to Q2 without using the P Zero Red supersoft tyre, which all the other drivers – including Rosberg – used.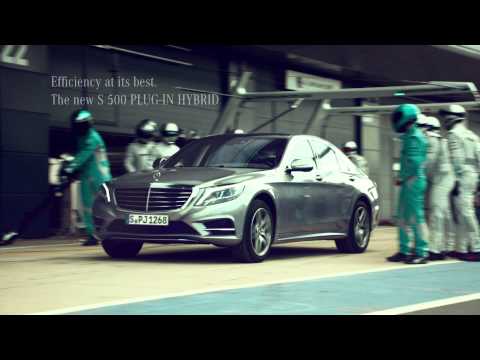 World Premiere of the Mercedes-Benz efficiency campaign "The Best" on TV. Mercedes-Benz is a leader in hybrid technology, both on track and on the road. This is the start of our global campaign that will be rolled out in September..

Fernando Alonso believes his Ferrari is capable of beating the Red Bulls and McLaren in front of it on the German Grand Prix grid, although he suspects the Mercedes and Williams will be too quick

Fier de sa pole samedi à Hockenheim, Nico Rosberg (Mercedes) regrette…
Nico takes pole position in Germany!
Lewis Hamilton thinks his brake failure which condemned him to 15th on the grid has all but handed victory to Mercedes team-mate Nico Rosberg for Sunday's German Grand Prix

Nico Rosberg gave the home fans exactly what they wanted as he raced to pole position in Germany on Saturday afternoon, but Mercedes team mate Lewis Hamilton had another miserable qualifying session, crashing out in Q1 with a brake disc failure. Behind Rosberg, Williams claimed second and third with Valtteri Bottas and Felipe Massa, ahead of McLaren's Kevin Magnussen and Red Bull's Daniel Ricciardo

Mercedes British driver suffers break failure in Q1 Rosberg takes Hockenheim pole with rival 16th fastestNico Rosberg claimed pole for Sundays German Grand here in Hockenheim, setting the fastest …
Mercedes' Nico Rosberg took pole position for his home grand prix as title rival Lewis Hamilton crashed out early in the session. The Briton will start from 16th on the grid.

Nico Rosberg (Mercedes) a signé la pole samedi à Hockenheim et…