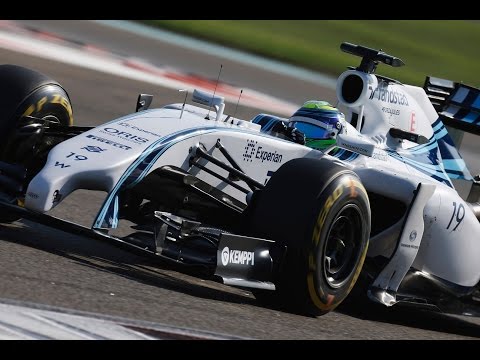 The story of a fantastic 2014 season for Williams, with Frank and Claire Williams, Pat Symonds, Rob Smedley, Felipe Massa and Valtteri Bottas. After a tough 2013 season when Williams finished ninth in the F1 constructors' championship, we accelerated up the grid in 2014 to finish third in the standings, with Valtteri fourth and Felipe seventh in the drivers' tables. Along the way we scored one pole position, three front row starts, nine podiums, two fastest laps, 320 points and finished in the top 10 in every race of the season.



The renaissance of the Williams F1 team under the management of Claire Williams and Mike O'Driscoll continues with the hiring of Steve Nielsen as Sporting Manager. Nielsen is a very experienced and well respected pair of hands, who has worked with Tyrrell, Benetton, Renault, Arrows, Caterham and most recently Toro Rosso. Nielsen, who has 27 […]
Williams has appointed former Toro Rosso chief Steve Nielsen as its sporting manager
Williams has appointed former Toro Rosso chief Steve Nielsen as its sporting manager
Williams have announced the appointment of Steve Nielsen to the position of sporting manager with immediate effect. Nielsen joins the team from Toro Rosso, where he has been sporting director since 2013. His previous roles over the course of his 27 years in Formula One racing include positions as team manager at Tyrrell, Honda and Arrows


Felipe Nasr says he wanted to stay at Williams in 2015 but felt a full-time drive further down the grid at Sauber was the best option in the fast-moving world of Formula One
Williams thinks its success in 2014 is the perfect answer to those saying the cost of F1 prevents smaller teams from competing at a higher level
Sauber sprang a surprise in November with the announcement that Felipe Nasr will race for them in 2015, stepping up from his role as test and reserve driver at Williams. A GP2 racewinner and championship contender, the Brazilian arrives with pedigree and experience in abundance – but he is aware that translating that into Grand Prix success will be a whole new challenge


Williams is celebrating its most successful season on track since 2003 and has enjoyed more success off track as it today announced a second new sponsor, which it has poached from the Lotus F1 team. Williams saw a €30 million boost in income from FOM prize funds thanks to rising from 9th in 2013 to […]
Valtteri Bottas enjoyed outstanding success in 2014, scoring his first Formula One podiums and beating multiple world champions Sebastian Vettel and Fernando Alonso to fourth in the driver standings – and all in only his second full year of F1 racing. As the paddock regroups following a breathless season, we quiz the Finn on a few other firsts in his life, including the very unusual way he first learned how to race

So Susie Wolff edges closer to her dream of racing in Formula One following Friday's promotion from Williams' development driver to their official test driver for next season. About time. Inevitably for athletes such as her the focus is less on the attributes she displays than the place of women in the sport she has chosen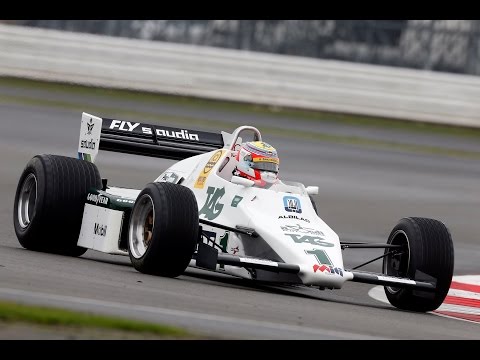 WILLIAMS MARTINI RACING drivers Felipe Massa, Valtteri Bottas, Felipe Nasr and Susie Wolff compare cars from three eras of Formula 1. The FW08C, Keke Rosberg's car from 1983, the FW18, Damon Hill's 1996 championship-winning car, and the current FW36 are sampled by our roster of drivers. Williams Martini Racing


• 31-year-old Scot was previously F1 team's development driver• Wolff would race in grand prix if Williams drivers are absent• Wolff first woman to take part …
Susie Wolff is to step up from her role as development driver at Williams to become the team's official test driver for 2015, with the 31-year-old set to take part in two test sessions and two FP1 sessions across next season. Wolff  took part in two Friday practice session during the 2014 season.