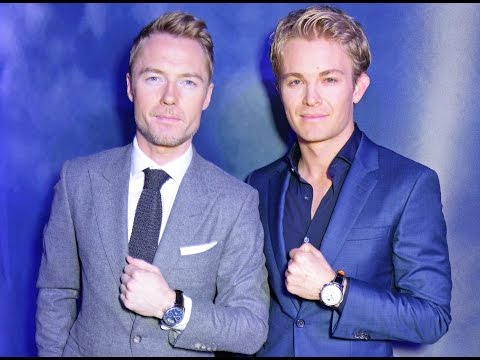 Join Nico on a 'Journey to the Stars' with IWC at SIHH 2015! —— Don't forget to subscribe to our channel to never miss any of our exclusive videos! +MercedesAMGF1
Formula One will have new safety cars and medical cars in 2015 in the form of a Mercedes-AMG GT S and C63 S
"Overtaking and battling – that's what I love doing"
Lewis Hamilton says there is no need to sit down with his team-mate Nico Rosberg and go back over the events of last year ahead of their upcoming title campaign
Ice Driving with Nico Rosberg!
Renault believes the changes to its power unit this year should put Red Bull in a position to race for victories at the end of the season after it achieved its pre-season objective of halving the power deficit to Mercedes.
Red Bull boss Christian Horner is concerned Mercedes power unit advantage over the rest of the field is putting fans off the Formula One

Barcelona Test 2 – Behind the Scenes!

Mercedes shape up for F1 masterclass while McLaren falter – but Ferrari, Red Bull and Williams certain to ensure 2015 podium campaign is attractive for fans• …


Only clues about Mercedes' 2015 performance emerged from Formula 1′s first two winter tests, as other teams stole the limelight. That all changed in the final test at Barcelona
MERCEDES AMG PETRONAS welcomes Qualcomm as Official Technology Partner
On the basis of 12 days of pre-season testing, it is reigning champions Mercedes who enter the season on a high, having set the quickest times and completed the most laps. But who came closest to matching the Silver Arrows – and who might be struggling in Melbourne?
Mercedes boss Toto Wolff says Mercedes cannot afford to be arrogant about its perceived advantage from the winter at the Australian Grand Prix
Sebastian Vettel believes there will be a close fight for third on the grid at the first race in Australia but reckons Mercedes has the front row of the grid secure already
Daniel Ricciardo expects to see Williams and Ferrari battling with Red Bull for a spot on the Melbourne podium after a mixed winter of testing
Nico Rosberg's confidence has been boosted by setting the fastest time of the winter testing at the Circuit de Catalunya

BARCELONA TEST TWO – DAY FOUR
Valtteri Bottas put Williams top on the final day of winter testing in Barcelona as the size of the gap between Mercedes and the chasing pack became clearer