Tolle Bilder und eine spektakuläre Idee: Daniel Ricciardo rast im Red Bull durch eine Salzwüste in Argentinien. Der Mann hat Pfeffer im Hintern!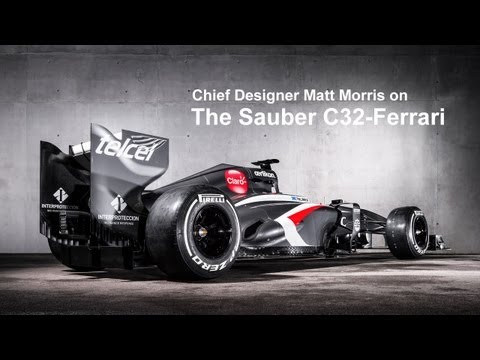 Sauber F1 Team Chief Designer Matt Morris presents the technical basics of the Sauber C32-Ferrari. Previously unpublished footage taken during the presentation of the Sauber C32-Ferrari on 2nd February 2013. Website: www.sauberf1team.com Subscribe to our YouTube channel: www.youtube.com/sauberf1team Follow us on Twitter: www.twitter.com/officialsf1team Like us on Facebook: www.facebook.com/sauberf1team
2013 marks Monisha Kaltenborn's first full season as team principal and last week she watched their C32 machine – arguably the boldest new car on the grid – make its debut at Jerez. Following a productive four days' testing, Kaltenborn discusses Sauber's exciting new driver line-up, her hopes for 2013 and the challenge that will come with 2014′s rules shake-up
Gute Stimmung in der Caterham-Fabrik: Tony Fernandes, Charles Pic und Giedo van der Garde haben viel Spaß beim Aufbau des neuen CT03 für die Saison 2013.