The world champion knows how to work a crowd, but could rule changes affect Red Bull's ability to work their car well enough?
Red Bull stellte in Milton Keynes den Nachfolger der Weltmeisterautos von 2010-2012 vor – den RB9.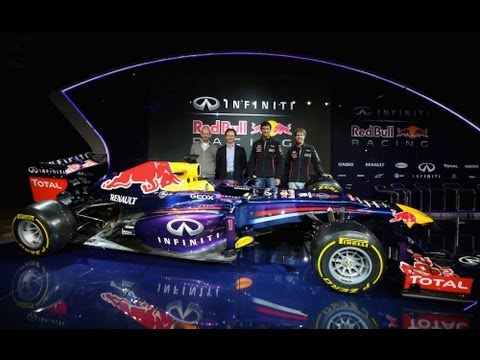 Infiniti Red Bull Racing launch the RB9 at Milton Keynes on Sunday 3rd February 2013.
Red Bull launched its new 2013 challenger the RB9 today in a ceremony at the team's base in Milton Keynes, near Silverstone. But we will have to wait until testing starts next week to see what changes and evolutions the team has made as the launch car gave little or nothing away. It's going to be a tough season for all the top teams and Red Bull know that the successes of the last three years mean nothing when the new season starts.