Madrid, 28 gennaio – Prima apparizione pubblica da ferrarista per Pedro De la Rosa, protagonista oggi a Madrid insieme al Direttore della FDA Luca Baldisserri della quarta edizione della "Beca Santander Jovenes Promesas",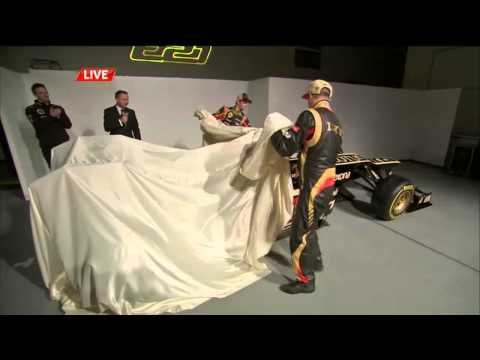 Watch the Sky News replay as we unveil the 2013 challenger, the E21. Drivers Kimi Raikkonen and Romain Grosjean reveal the new car at our headquarters in Enstone, Oxfordshire, with interviews from Team Principal Eric Boullier, Chairman Gerard Lopez, Technical Director James Allison, Romain and Kimi.
Madrid, 28 January – Today was Pedro de la Rosa's first appearance as a Ferrari man, when, along with the head of the FDA, Luca Baldisserri, he attended the fourth edition of the "Beca Santander Jovenes Promesas" ceremony
Madrid, 28 gennaio – Prosegue instancabilmente l'impegno del Banco Santander a sostegno delle giovani promesse del motorsport spagnolo
Madrid, 28 January – The Santander Bank continues its unstinting efforts to promote young Spanish motor sport talent. Today at the group's Financial City in Madrid, it hosted the fourth Beca Santander Jovenes Promesas awards.