Lotus will unveil its 2013 car, the E21, during an online launch on January 28
Lotus are set to become the first Formula One team to reveal their 2013 car when they launch their Renault-powered E21 online next Monday, January 28. Streaming live from Lotus's UK base in Enstone, the launch will be broadcast on the team's YouTube channel
The Lotus F1 Team has announced that it will pull the covers of its 2013 challenger, the E21, in an online ceremony on Monday 28th January, making it the first 2013 Formula 1 contender to break cover. Fans can join in the fun, as the whole event will be streamed live from the team's base in Enstone; the launch will be broadcast on the team's YouTube channel – – from 19:15 (GMT) / 20:15 (CET). We will have technical analysis of the new car soon after the launch here on JA on F1.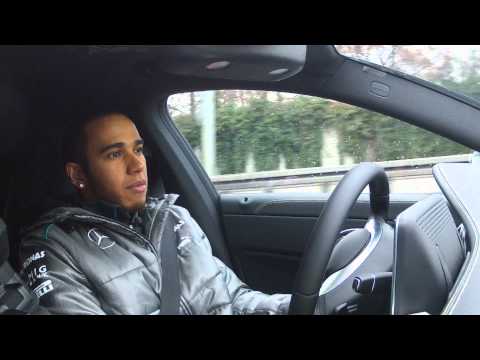 MERCEDES AMG PETRONAS driver Lewis Hamilton makes his first appearance as a works Silver Arrow driver in Stuttgart, Germany.
Aumentare i sorpassi, i pit stop e l'imprevedibilità delle gare: è l'obiettivo della Pirelli, che ha presentato oggi a Milano le gomme per il campionato 2013 di Formula 1. Le nuove mescole saranno più tenere e veloci (mezzo secondo a ogni giro di pista), ma dureranno meno: piloti e ingegneri dovranno rivedere le strategie valide fino a un anno fa….
Lotus F1 Team's E21 will be the first 2013 Formula 1 contender to be exposed to the world with an online reveal on Monday 28th January Streaming live from the team's Enstone base, the launch will be broadcast via the team's Official YouTube channel from 19:15 [GMT] / 20:15 [CET]. The event will also be showcased live on Sky Sports News HD in the UK, including exclusive interviews with race drivers Kimi Räikkönen and Romain Grosjean in addition to key members of the management team. With the (…) – News
Timo Glock hat die ersten Kilometer in einem DTM-Auto abgespult. Anschließend gab der ehemalige F1-Pilot zu, dass ihm noch etwas das Gefühl gefehlt hat, den Tourenwagen am Limit zu bewegen. Mehr zum ThemaSebastien Buemi bleibt Red Bull-Tester: Kontinuität im Red Bull-SimulatorFormel 1 am Nürburgring 2013: Eiertanz mit EcclestoneMercedes-Video: Hamilton düst im CLA durch StuttgartPirellis neue Formel 1-Reifen für 2013: Weicher, schneller, bunterKubica über seine Verletzung: "Werde nie mehr 100 Prozent erreichen"

Kubica non si arrende "Credo sempre nella F.1″ Il polacco spera di rientrare nel Circus dopo l'incidente del 2011 nei rally: "Non è un sogno: ho problemi con le monoposto per i limiti di torsione del mio braccio, ma sono meno di quanto sembrano e io vedo i progressi. L'obiettivo è di tornare a guidare al meglio"