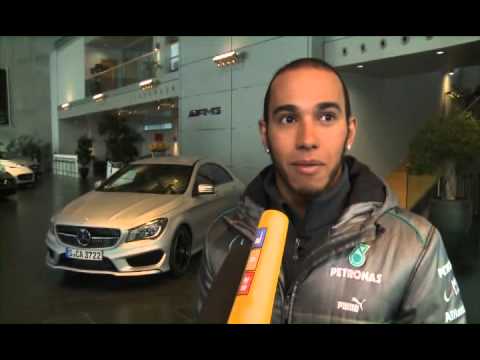 MERCEDES AMG PETRONAS driver Lewis Hamilton makes his first appearance as a works Silver Arrow driver in Stuttgart, Germany.
Dieser Mini siegte bei der Dakar-Rallye 2012 – ein taffer Bursche eben. Doch was passiert, wenn man mit diesem eine Million Euro teuren Prototyp durch Berlin cruist? Mehr zum ThemaMühlbergers Dakar Blog (8): Peterhansel im Wechselbad der GefühleMühlbergers Dakar Blog (9): Toyota im Mini-SandwichMühlbergers Dakar Blog (10): 700.000 Euro für einen Dakar-MiniMühlbergers Dakar Blog (11): Pass-Abenteuer auf fast 5.000 MeternRallye Dakar 2013: Peterhansel zum elften Mal Dakar-König
Maranello, 21 gennaio – Mancava da Maranello da poco più di un mese, dalla festa di Natale con le famiglie dei dipendenti della Ferrari ma, a parte la neve ancora rimasta dopo le precipitazioni dei giorni scorsi
Continuano le iniziative del sito ferrari.com dedicate a tutti gli utenti di Scuderia Ferrari Community: la prima chat del 2013 ha visto protagonista Felipe Massa.
Maranello, 21 January – He hadn't been at Maranello for just over a month, when he was there for the Christmas festivities with the Ferrari staff and their families.
Ferrari.com's Scuderia Ferrari Community-dedicated activities continue to go from strength to strength. Our first online chat of 2013, for instance, featured Felipe Massa.
Mercedes hat seinen prominenten Formel-1-Zugang Lewis Hamilton vorgestellt. Der Nachfolger von Michael Schumacher hofft auf Großes.