Maranello, 31 gennaio – In un momento particolare per la Formula 1 e in un quadro economico mondiale molto difficile, la Ferrari mette a segno dei colpi importanti a livello commerciale.
Maranello, 31 January –At a key time for Formula 1 and when the global economic picture is very difficult, Ferrari is still right on target on the commercial front.
Maranello, 31 gennaio – La Scuderia Ferrari comunica di aver raggiunto un accordo di sponsorizzazione con Weichai Power, una delle Aziende leader in Cina nella produzione di componenti meccaniche per veicoli industriali pesanti.
Maranello, 31 January – Scuderia Ferrari announces that it has reached a sponsorship agreement with Weichai Power, one of China's leading manufacturer of heavy powertrain system and machinery vehicles.
Maranello, 30 gennaio – La nuova monoposto Ferrari di Formula 1 che verrà presentata dopodomani presso la tensostruttura allestita all'interno della sede di Maranello si chiamerà F138.
Maranello, 30 gennaio – E' stata una sorpresa per tutti l'apparizione presso gli stabilimenti della Gestione Sportiva di Alex Zanardi, l'ex campione automobilistico in visita a Maranello per incontrare l'amico Stefano Domenicali.
Maranello, 30 January – The new Ferrari Formula 1 car which is being launched the day after tomorrow in a marquee inside the Maranello facility, will be called F138.
Maranello, 30 January – It was a surprise for everyone to see Alex Zanardi turn up at the Gestione Sportiva building, when the former car racing champion came to Maranello to see his friend Stefano Domenicali.
Madrid, 28 gennaio – Prima apparizione pubblica da ferrarista per Pedro De la Rosa, protagonista oggi a Madrid insieme al Direttore della FDA Luca Baldisserri della quarta edizione della "Beca Santander Jovenes Promesas",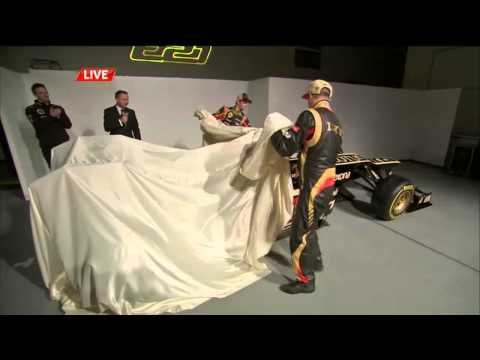 Watch the Sky News replay as we unveil the 2013 challenger, the E21. Drivers Kimi Raikkonen and Romain Grosjean reveal the new car at our headquarters in Enstone, Oxfordshire, with interviews from Team Principal Eric Boullier, Chairman Gerard Lopez, Technical Director James Allison, Romain and Kimi.
Madrid, 28 January – Today was Pedro de la Rosa's first appearance as a Ferrari man, when, along with the head of the FDA, Luca Baldisserri, he attended the fourth edition of the "Beca Santander Jovenes Promesas" ceremony
Madrid, 28 gennaio – Prosegue instancabilmente l'impegno del Banco Santander a sostegno delle giovani promesse del motorsport spagnolo
Madrid, 28 January – The Santander Bank continues its unstinting efforts to promote young Spanish motor sport talent. Today at the group's Financial City in Madrid, it hosted the fourth Beca Santander Jovenes Promesas awards.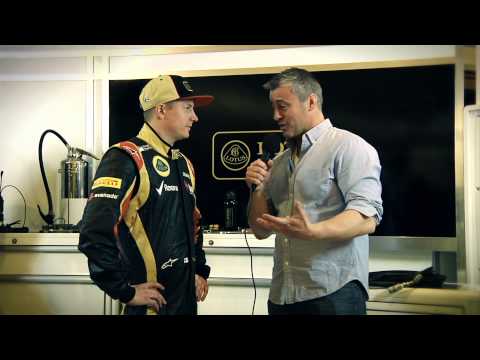 You know we do things a little differently here… But some things never change… Follow the E21 Live Launch right here on www.youtube.com/lotusf1team at 19:15 (GMT) on January 28th 2013.
Maranello, 24 January – It will fall to Felipe Massa to give the car that Ferrari will use in this year's Formula 1 World Championship its track debut.
Maranello, 23 January – In 2012, with the aim of promoting young motor racing talent on an international level, Maranello's Ferrari Driver Academy supported the Panam GP Series
Aggiornamenti Nuova Monoposto
Maranello, 21 January – He hadn't been at Maranello for just over a month, when he was there for the Christmas festivities with the Ferrari staff and their families.
Ferrari.com's Scuderia Ferrari Community-dedicated activities continue to go from strength to strength. Our first online chat of 2013, for instance, featured Felipe Massa.
Scuderia Ferrari Racing News is back in the snow of Madonna di Campiglio for this season's first edition in the heart of the Dolomites wit the 23rd edition of Wrooom.
Madonna di Campiglio, 18 January – The sky lit up with fireworks to salute the double win for Fernando Alonso on the ice lake at Campiglio at the end of a go-kart race between the Scuderia Ferrari…
Madonna di Campiglio, 18 January – The evening spent in the Chalet Fiat at Madonna di Campiglio last night will be hard to forget and was one of the more spectacular moments of this Wrooom week
Madonna di Campiglio, 17 January – Thursday in Madonna di Campiglio ended for Fernando Alonso and Felipe Massa with a meeting with the fans in the Piazza Sissi
Madonna di Campiglio, 17 January –For two drivers, a super steep piste featuring climbs and drops: finding oneself on a downhill run with a maximum gradient of 69% at the wheel of a Formula 1 car might not be too much of a problem
Madonna di Campiglio, 17 January – A twenty race season is very long for everyone, as Fernando Alonso pointed out today. "Last year we had the last Grand Prix at the end of November and almost right up to Christmas
Fernando Alonso has always jealously guarded his privacy, but social networks, especially Twitter, have given him a means of defending himself and counter-attacking those who want to invade his privacy.
Madonna di Campiglio, 17 January –Alonso, politics and rivals: a lot has been said about this triumvirate during 2012 and someone – over the other side of the Alps – has felt…
Madonna di Campiglio, 17 January –Every year, the level of competition in Formula 1 increases and the stability in the regulations makes it more of a challenge for the teams.
Madonna di Campiglio, 17 January –Felipe Massa has never lacked for determination and resolve. Clearly that is still the case this year, as could be seen at the second of today's Scuderia Ferrari press conferences at the Wrooom event
Madonna di Campiglio, 17 January –Serious, focused, immediately on the case, Fernando Alonso made his debut media appearance of the season this morning at the twenty third edition of Wrooom.
Madonna di Campiglio, 16 January –"Wrooom!" The Scuderia Ferrari race season got underway officially today with a Stefano Domenicali press conference.
Madonna di Campiglio, 16 January –2013 will hold plenty of challenges for Scuderia Ferrari and will be an important year in terms of tackling the significant changes to the Formula 1
Madonna di Campiglio, 16 January – There's a new driver joining the Ferrari family. As from this year, Pedro Martinez De La Rosa will be on the Scuderia's books for technical, racing and commercial activities.
Madonna di Campiglio, 16 January – February 1st has been set as the date for the presentation of the car that will take part in the 2013 Formula 1 World Championship.
Madonna di Campiglio, 15 January –Tuesday at Wrooom will come to an end under the lights of a spectacular torchlight procession. The Philip Morris International Press Ski Meeting
Madonna di Campiglio, 14 January – Today sees the start of "Wrooom," the Press Ski Meeting organised by Philip Morris International. Taking place on the slopes of Madonna di Campiglio
Penha ( Santa Catarina State, Brazil) 13 January – Jules Bianchi has won the "Desafio das Estrelas" the international karting event organised by Felipe Massa, featuring a host of top drivers
Maranello, 8 January – The first week of 2013 has just finished for the Scuderia Ferrari and now all the departments are back in full swing at work.
Maranello, 2 January – The big exhibition dedicated to Sergio Pininfarina and his most exciting Ferraris has been registering visitors' records since its opening on 26 October.