Bei acht verschiedenen Siegern und sechs Teams, die ein Rennen gewonnen haben, drängt sich der Vergleich mit 1982 auf. Weltmeister wurde der Fahrer mit den meisten Siegen, und nicht der mit den meisten Zielankünften.
Im Formel 1-Tagebuch geben die auto motor und sport F1-Reporter einen persönlichen Blick hinter die Kulissen des Grand Prix-Sports und lassen die Saison Revue passieren. Teil 13: GP von Italien. Mehr zum ThemaKritik an DTM: TV beklagt zu geringe AkzeptanzJenson Button Geheimfavorit für 2013: Der Mann für schwierige RennenF1-Tagebuch 2012 (Teil 2): Malaysia: Erst Feuer dann RegenMontezemolo-Kritik: Ecclestone kontert Ferrari-BossSaison 2012 im Vergleich mit 1982: Siege schlagen Zuverlässigkeit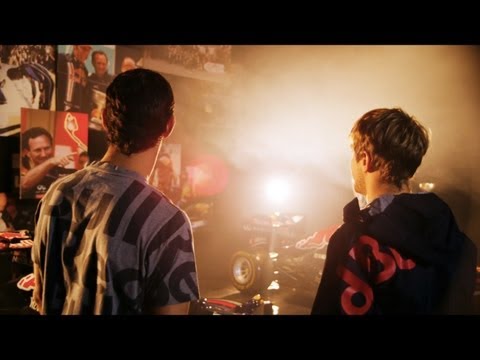 "If it stops now, it's still a lifetime achievement"
Das Team Indien aus Narain Karthikeyan und Karun Chandhok hat den ROC Asia für sich entschieden. Damit sind sie für den ROC Nations Cup qualifiziert.
The organisers of the Goodwood Festival of Speed have announced that the 2013 edition of the event will now take place from July 12-14
The organisers of the Goodwood Festival of Speed have announced that the 2013 edition of the event will now take place from July 12-14
We are delighted to learn today that JA on F1 has been voted the best F1 blog in the Silverstone Media Awards, as voted by F1 fans. Silverstone organised an online poll, inviting fans to nominate the F1 news sources they most trusted and appreciated and the winners of the various categories are listed below. Thanks to all JA on F1 readers who voted for this site.
Being a team principal is no easy task, even if, like Caterham's Cyril Abiteboul, you've been in and around Formula One racing for a long time. The Frenchman stepped into Tony Fernandes' shoes as Caterham boss back in November and now faces the challenging task of moving the three-year-old team up the grid.
Mark Webber insists thoughts of retirement continue to be far from his mind and he aims to "put together a campaign" in 2013 in a renewed push for the world title.
Sebastian Vettel and Red Bull Racing have been included on the list of nominations for the 2013 Laureus World Sports Awards
It is a rainy miserable day in England, but Chiltern Railways has a wifi service that actually works and so I am now sitting on a train, bound for Bicester and a lunch of Brawn and Fry, pondering Bernie's latest remarks about being happy with 19 races. I suppose it is like saying that you
Nervenkitzel, Geschwindigkeit and Dramen – diese drei Elemente beherrschten die Formel 1 damals und heute.
Norbert Haug, qui dirigeait Mercedes-Benz Motorsport depuis plus de…
The world's finest on four wheels versus the planet's best on two wheels. That sounds like a pretty appetising match-up doesn't it? Read Article
Norbert Haug und Mercedes gehen getrennte Wege. Bringt ein neuer Motorsportchef den Silberpfeilen auch den Erfolg zurück?
Pastor Maldonado's propensity for incident was not the sole reason for Williams' inability to better eighth in the constructors' standings, according to designer Mike Coughlan.
Bei Norbert Haug scheiden sich seit jeher die Geister, aber nur selten gab es in der Motorsportwelt einen, der seinen Job so leidenschaftlich liebte.
Michael Schumacher has paid tribute to Norbet Haug, the departing head of Mercedes-Benz motorsport…