Bernie Ecclestone, Formula One's supremo, believes Michael Schumacher made a mistake in returning to the sport with Mercedes, because he showed he was a mere mortal rather than a hero.
Im Formel 1-Tagebuch geben die auto motor und sport F1-Reporter einen persönlichen Blick hinter die Kulissen des Grand Prix-Sports und lassen die Saison Revue passieren. Teil 6: GP Monaco.
Bologna is at the heart of Italy's motor sport world and for the past 37 years, the walled city has hosted an end-of-year Motor Show which always has a strong motor sport flavour. Read Article
Vettel conquistó, hace dos domingos, en Sao Paulo (Brasil), por tercer año consecutivo, el Mundial de F1 que se apuntó con un total de 281 puntos, tres más que Alonso, campeón del mundo en 2005 y 2006 (con Renault), al que impidió asimismo batir el r…leer la noticia completa
The venue may change but the names are familiar, as once again Sebastian Vettel and Red Bull Racing picked up their FIA Formula One World Championship trophies at the FIA Prize Giving Gala on Friday evening. With the Bosporus as a backdrop, Istanbul's magnificent Ciragan Palace played host as 2012 champions from across the world of FIA motorsports were honoured with their trophies
Bernie Ecclestone would have preferred Michael Schumacher not to have come out of retirement, saying the German may be remembered for the wrong reasons.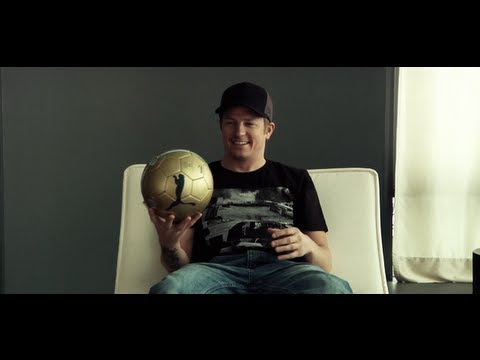 He may have been a few thousand miles away at the FIA Gala, but Kimi made sure the team received a special message at our Christmas party! This was just too good not to share… nobody does it quite like the Iceman!
"Tarde o temprano vamos a tener que conseguir una niñera. Cuando será, ¿quién sabe?". Leer
McLaren's sporting director Sam Michael believes the pecking order will not change in the 2013 season, with his team, Red Bull and Ferrari fighting for the titles
Suzi Perry is the favourite to replace Jake Humphrey and front the BBC's coverage of F1 next year, it is being reported
It's that time of year again. Time for the readers of JA on F1 to rank their Top Five drivers of the season and for us to formal launch the new book JA on F1 2012 – The Year of Living Dangerously, which is published today.
The area around Bologna in Italy area has a pretty rich racing history, what with motorcycle manufacturer Ducati hailing from the heart of the city and the cars of a certain scarlet-hued outfit emerging from up the Autostrada in Maranello, but not since the days when nearby Imola hosted grands prixRead Article
Piloti senza personalità? Sì, ma non per colpa loro. Bernie Ecclestone torna sull'argomento correggendo il tiro.
GP3 boss Bruno Michel says he is delighted to see two former champions earn F1 drives for 2013
Bologna, 7 dicembre – E' stato il rombo di una rossa ad infiammare il venerdì del Motor Show di Bologna, l'evento motoristico giunto alla trentasettesima edizione che anche quest'anno ha offerto a tutti gli appassionati della Ferrari
Lewis Hamilton spricht über seine McLaren-Rückkehr, noch bevor er das Team überhaupt verlassen hat – ein an Lächerlichkeit kaum zu überbietendes Szenario.
Romain Grosjean n'est pas encore assuré d'être un pilote Lotus en…
Christian Horner says Red Bull must improve in order to attempt to defend its world championships in 2013