Madrid, 30 November – The appointment had been fixed a while ago, but Stefano Domenicali's participation at a Forum run by Spanish papers, Marca and El Mundo
Maranello, 30 November – The request for a clarification from the FIA, regarding Vettel's passing move on Vergne, came about through the need to shed light on the circumstances of the move
Maranello, 29 November –At midday today, everyone was in the pavilion behind Ferrari's Centro Sviluppo Prodotti (Product Development Centre.) All the men and women of the Scuderia
Max Chilton talks about his GP2 season, becoming the reserve driver for Marussia F1 and his plans for 2013.
Maranello, 29 November, – Ferrari has asked, by means of a letter, for a clarification from FIA regarding Sebastian Vettel's overtaking move on Jean-Eric Vergne, during lap 4 of the Brazilian Grand Prix.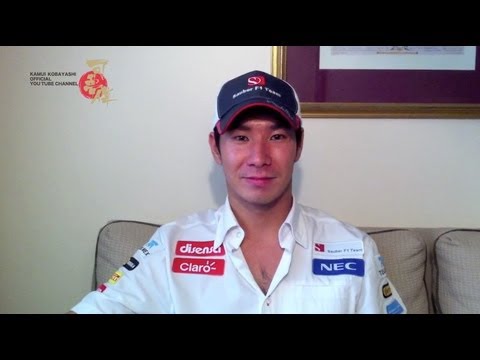 F1ドライバー小林可夢偉の2012年F1第20戦ブラジルGP・決勝レース後のビデオコメントです。 This is Formula One driver Kamui Kobayashi's video comments after Rd.20 Brazilian GP Race in Japanese.